The Talent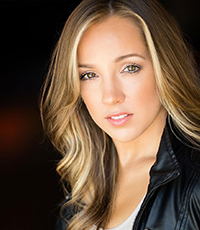 Margeaux Jordan
"I always loved being part of a group and to be able to share the stage and the experience with other people."
Growing up in Coral Springs, South of Florida, Margeaux is an all-American overachiever. Not just by having outstanding educational credentials but also more than 20 years of combined dance, vocal and acting training with some of the top instructors in the world. She is a girl group veteran who signed a record deal with Island Def Jam and started working closely with L.A. Reid before she was 16 years old.

An artist with many talents Margeaux also has strong roots in dancing and acting. She was raised on the stage, with her dance experience leading her to be a background dancer for Pitbull and many others, as well as performing on screen in numerous films including Rock of Ages, and various other TV shows and commercials.

Facebook: aboutmargeauxjordan
Twitter: @shaylajradli
‎Instagram: @MargeauxJordan
YouTube: itsmargeauxjordan
Website: http://www.margeauxjordan.com/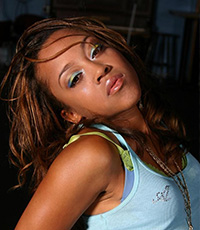 Amber "Astorie" Harris
"This is actually pretty important to me. I've been in the industry for a while, this is my life... this is a very big opportunity to get my face out there and my voice heard."
Astorie is an aspiring singer-song writer, dancer and actress. She is originally from Aukland, California and moved to Los Angeles to pursue her career. Ever since she was a kid, this feisty lady always wanted to be an entertainer and singer. At the age of five, she told her parents that she wasn't going to college because she's going to be an entertainer.

Astorie has been surrounded by music, dance and acting her whole life and she even does character voices. She was once in a group with Keyshia Cole, and a lot of people thought they looked alike. She was part of an all-girl group who competed in reality shows, Making the Band 3 Season 2 & The Apollo.

Twitter: @creatingastory
Instagram: @1story
Facebook: Amber Astorie Harris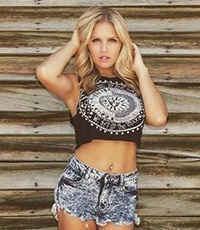 Shayla J. Hess
"I've always loved singing and just performing in general so this is kind of a dream come true opportunity that I hope would explode to bigger career opportunities."
Shayla J Hess is a captivating Canadian performer who is passionate about her acting, dancing and modeling career. She has been training and performing for over 19 years in the entertainment business and just last year was a professional dancer and host for the NBA. She has been seen in features, TV series and movies such as "Hellcats" & "Supernatural" on the CW network as well as "Diary of A Wimpy Kid 2", "Girl In Progress" and much more. She was crowned Miss Teen Canada Global 2010, and Miss Tropic Beauty Vancouver 2011. Some of Shayla's print/commercial credits include Skittles, Nationwide Insurance, Vonage, EKA Yoga Los Angeles, iStock, and Bench Warmer to name a few. She currently resides in Los Angeles, CA and is represented by McDonald & Selznick Associates.

Instagram: shaylajustinee
Twitter: @shaylajradli
Website: http://www.shaylajhess.com/
Facebook: shaylaj15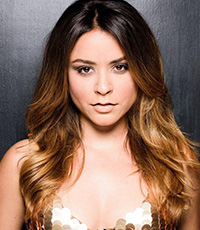 Paloma Rodriguez
"This is what I want to do. Any little step, any little progression to enhance your career, take it no matter what you do."
From San Jose California, Paloma is a Latin singer actress known for her role in the independent film, Alondra Smiles.

Twitter: @palomaOfficial
Instagram: @paloma_michelle

The Crew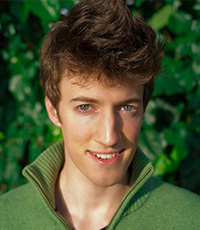 Zach Sorgen – Band/Group Manager
As a musician, his band has been featured on television's 90210 and the Disney channel. The band dynamic was too complicated so he decided to find another way to use his skills and joined his band's management firm as an assistant. They love that he has a working understanding of music, but they're not sure he's serious about being on the business side of the music industry, so they give him a challenge to put together a successful girl group to prove he should stay on at the company as an executive assistant.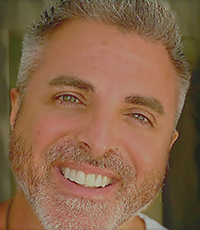 David Nicoll - Choreographer
Internationally acclaimed music producer and choreographer, as well as Grammy Nominee and Billboard Music Award winner, David has worked with headline acts like the "Back Street Boys", "NSYNC," and the famed "Chippendale" dancers. He is an entertainment industry veteran who has seen and done it all. Zach charges him with preparing the girls for the singing and dancing requirements in the music video.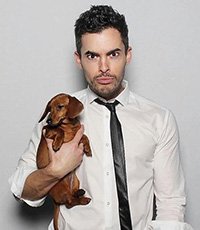 Blake Sterling – Music Video Director
Blake served as contributing host, producer, writer and director for dozens of original productions with Disney/ABC Digital Media Studio, Fishbowl Media, AMPAS, DECA, and many more. His work has also been featured on Huffington Post, PerezHilton, BuzzFeed, RadarOnline and OUT Magazine among others.